CMI Facilities
Mikron UCP 600
This is a high-speed machining center with 5-axis contouring capabilities, a 600 mm by 450 mm by 450 mm work volume, 20000 rpm/16 kW spindle, and two additional higher speed spindles (50000 rpm electric and 150000 rpm air turbine). SURFCAM and CAMplete computer aided manufacturing packages are used for path planning.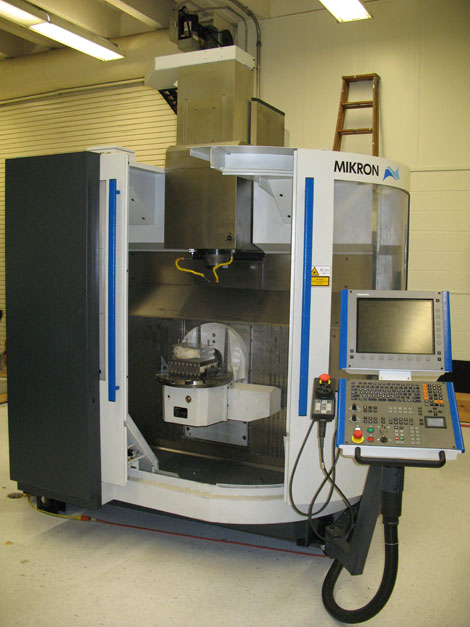 Mikron UCP 600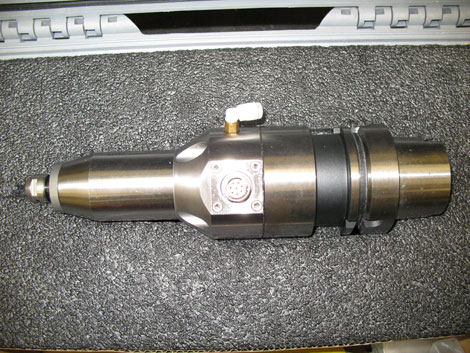 Spindle 150k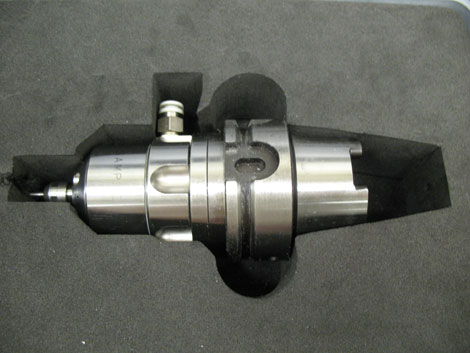 Spindle 50k
Thermal Shrink Fit Tool Changer
A shrink fit tool changer is available to remove and replace tools from tool holders.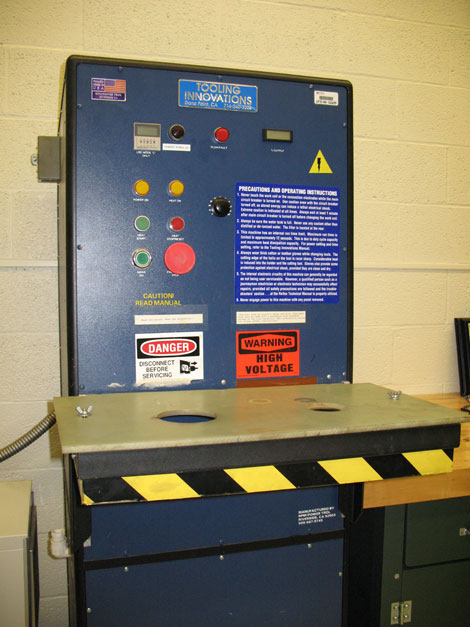 Thermal Shrink Fit Tool Changer
Cutting Force Dynamometers
Kistler 9257B and 9256C1 Minidyn cutting force dynamometers are available for cutting force measurements.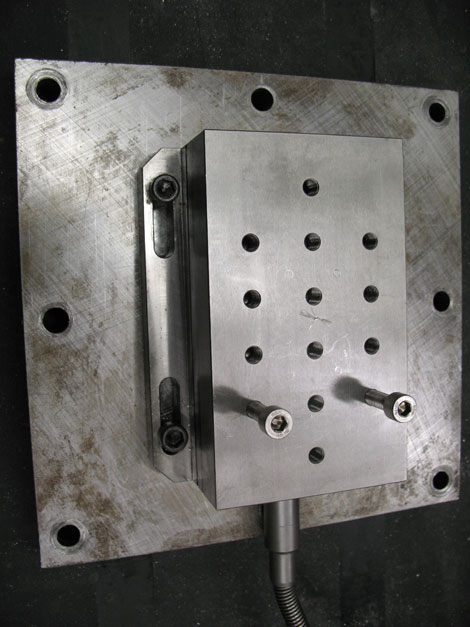 Large Dynamometer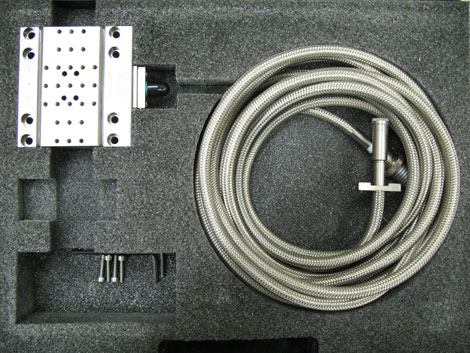 Small Dynamometer
Dynamic Measurement equipment
A laser vibrometer and broad array of capacitance probes are available for non-contact velocity and displacement measurements. Accelerometers and instrumented hammers with data acquisition software are available for impact testing.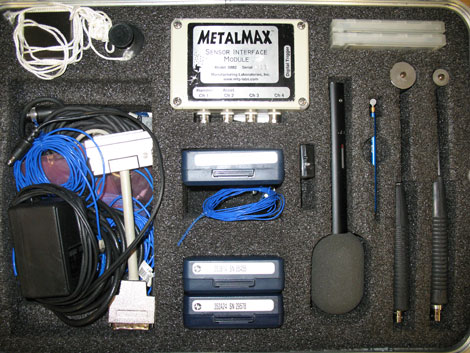 MetalMax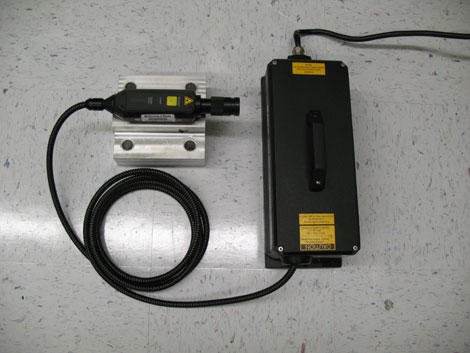 Laser Vibrometer
Asylum MFP-3D Atomic Force Microscope (AFM)
This AFM offers active vibration isolation, an acoustic enclosure with heating elements for temperature control to 0.2 deg C, and sub-nanometer positioning resolution with closed-loop capacitive feedback. Two measurement heads are available: AFM (contact/non-contact) and optics; and nanoindenter/nanomachining.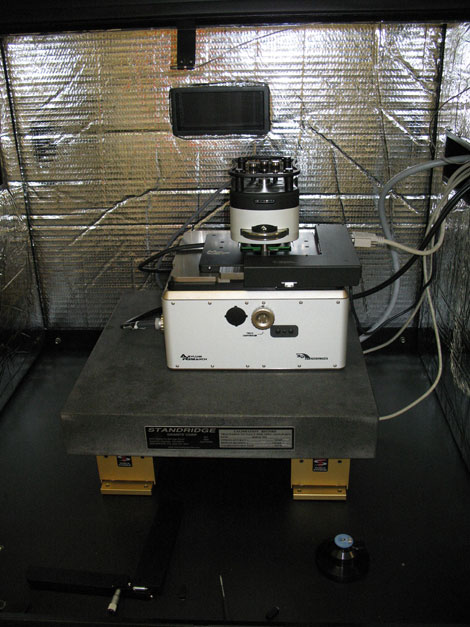 Inside AFM Hood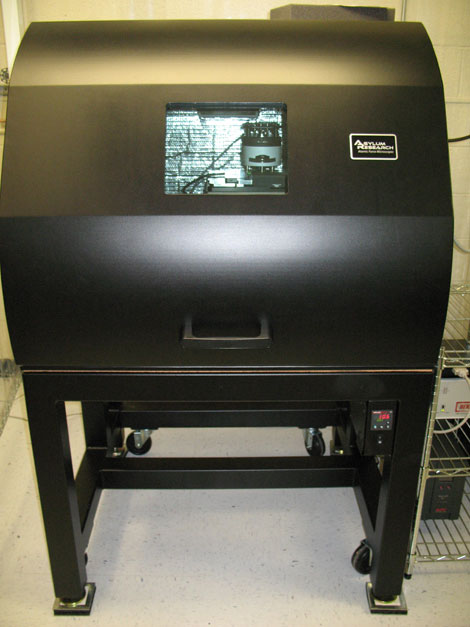 Outside AFM Hood
Zygo NewView 7200 Optical Profilometer
This scanning white light interferometer is capable of measuring surface heights to the nanometer level at various lateral magnifications which depend on the microscope objective (multiple objectives are available). Larger surface areas can be measured by the instrument's automatic stitching capability.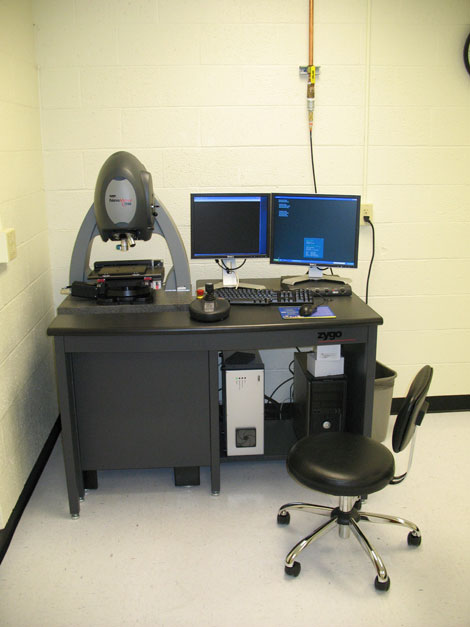 Zygo SWLI
Brown and Sharpe Microval PFx Coordinate Measuring Machine (CMM)
This computer-controlled CMM is used to inspect parts and to conduct research into calibration and error compensation.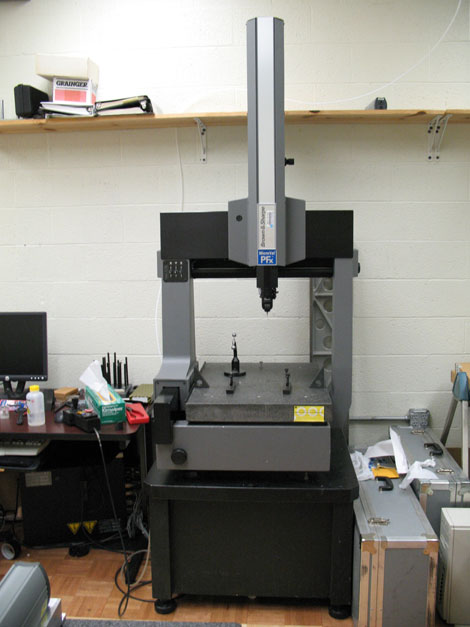 CMM
Heterodyne Displacement Measuring Interferometry
Two frequency laser heads and accompanying phase measurement boards are available. Various beam splitters, retroreflectors, multimode fiber optics, and prisms are also available for use.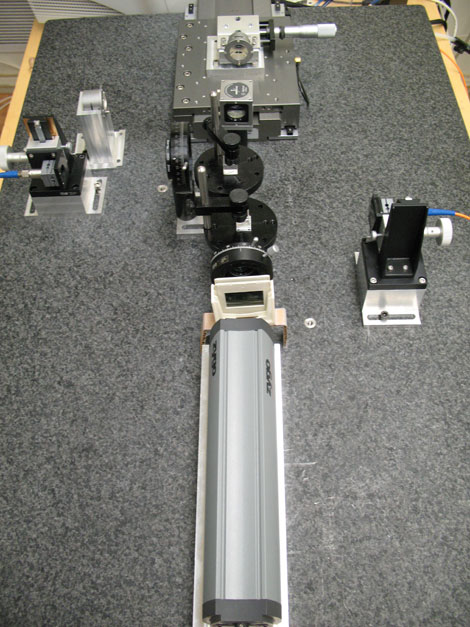 Interferometer
Grid Plate
A Heidenhain grid plate is available for dynamic measurement of arbitrary planar contours.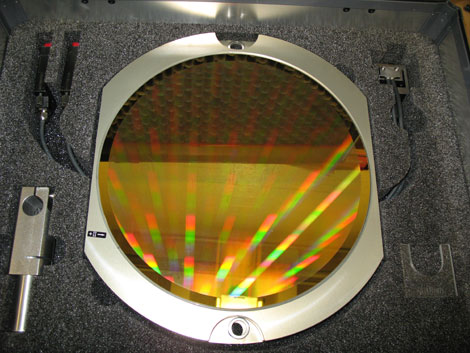 Grid Plate
Laser Tachometer
A laser tachometer is available for in situ measurement of spindle rotational speed and/or once-per revolution signal generation.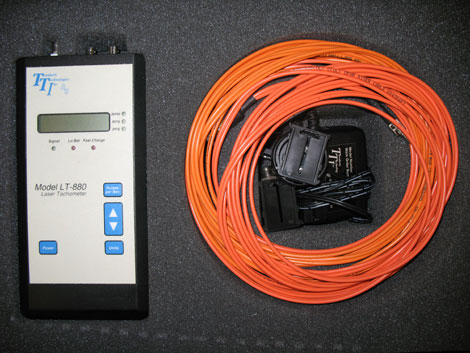 Laser Tachometer
Vibration Isolated Table
Sensitive experiments can be completed on a pneumatically isolated table (Newport Type XL-A pneumatic isolation mounts).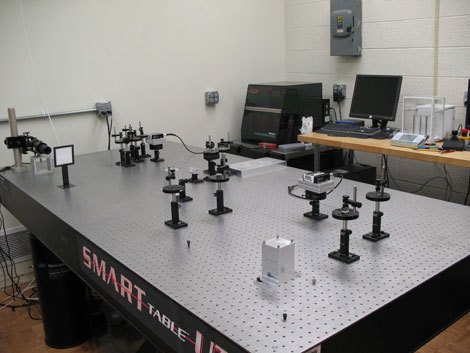 Vibration Isolated Table
Manual milling machine
A 3-axis manual milling machine with digital encoder scales is available for part fabrication.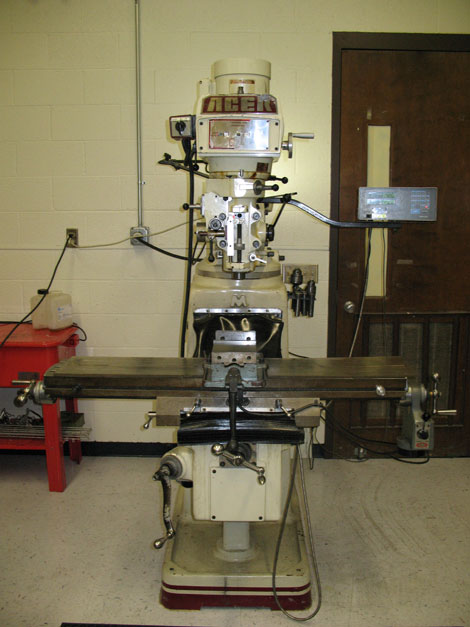 Acer Milling Machine
Multi-axis Robot
A multi-axis robot is available for manipulating an end effector relative to a workpiece.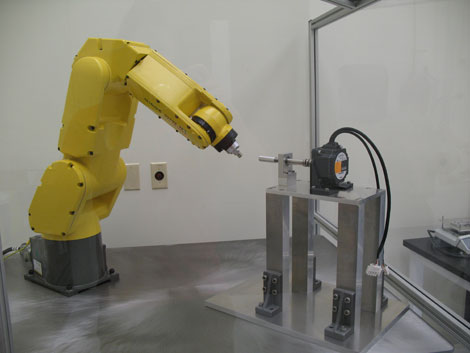 Multi-axis Robot
Magnetic Field Assisted Finishing (MAF)
Dedicated MAF equipment is available for polishing workpieces of various geometries.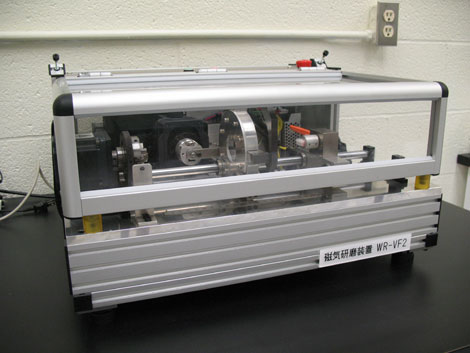 Magnetic Field Assisted Finishing